GENERAL TYRES GRAVESEND
General ALTIMAX COMFORT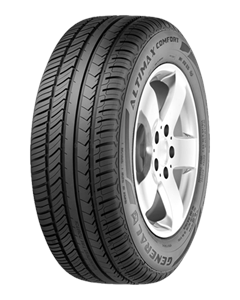 Altimax Comfort
The Altimax Comfort delivers high performance and long service life. A new , asymmetric tread  features the unique Replacement Tyre Monitor and Visual Alignment Indicator designed to indicate  tyr ...
View General Altimax Comfort Tyres
General ALTIMAX SPORT

Altimax Sport
The  Altimax Sport guarantees precise steering and safe driving in all challenging conditions. A new,  asymmetric tread design with an innovative silica compound provides exceptional  wet grip  an ...
View General Altimax Sport Tyres
General ALTIMAX UHP